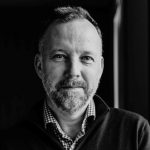 Before founding Ivo Consulting Solutions in 2003, David held senior strategy, commercial and supply chain roles at Mars, Pepsi, Guinness and Tesco.
Educated in Engineering at Imperial College London, David went on to study for his MBA at the University of Cambridge. When not working with clients, he spends time at home, managing the demands of a dog, wife, three children and the need to keep his waistline in check.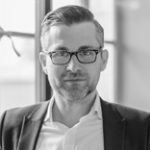 Stuart joined Ivo in 2005 having previously held a range of senior buying and marketing roles at Boots. He has expertise in leading procurement, category management, and commercial insight projects. He holds an MBA from the University of Cambridge and has training in negotiation and leadership from Harvard University.
Stuart lives with his young family in Guildford and is a keen cyclist, having completed amateur stages of the Tour of Flanders and the Tour de France.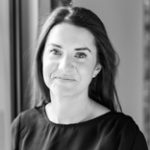 Laura began her career in the Beauty industry, working across a range of product and brand development roles. More recently she managed key supplier and client relationships for a leading corporate events business, before joining Ivo early in 2016.
Educated at the University of the West of England with a BSc in Psychology, Laura spends her free time exploring London's culinary scene. When she isn't planning her next meal (and to balance out the indulgences), Laura finds time to practice Pilates!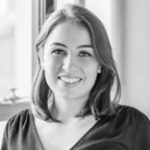 After an international upbringing, Suzannah completed a BA in Business and Management at the University of Exeter, including a placement year at SAP UK.
She went on to work at Abercrombie & Fitch in Ohio in their inventory management team and subsequently returned to London to work in merchandising at Charles Tyrwhitt. Away from work, Suzannah can be found exploring her passion for fashion through the streets of London or at the gym clocking up the miles on a spinning bike.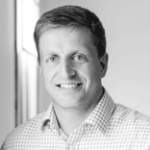 With more than 20 years of experience in senior UK and international marketing roles, James brings a wealth of industry knowledge and expertise. Prior to working with Ivo, James spent time leading client services within WPP, as Marketing Director at KFC, Managing Director at ITG (USA) and Chief Marketing Officer at The Restaurant Group.
At weekends he can be found trying to match his cost-saving exploits with saves of a different kind, as goalkeeper for his local football team.
Benjamin joined Ivo from a leading global HR consultancy firm, following 11 years as a military officer. Combining his advanced leadership experience with a BA in Business and Enterprise from Edinburgh Napier University, he offers a lateral way of thinking and an alternative view of client solutions in a commercial environment.
When he is not training for Ironman competitions, Benjamin can be found on the South coast, enjoying the local beaches with his family.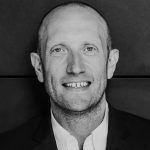 Prior to joining Ivo, Lewis led a team of investigators for the National Crime Agency developing intelligence and investigative strategies across major bribery and corruption cases. He has subject matter expertise in the management of whistleblowers and the development of proactive fraud intelligence insight projects.
He holds an MSc in International Security and Risk Management from the University of South Wales. Lewis lives in Guildford and is a keen sportsman, with a particular passion for trail running and golf.