Become a Highly Skilled Negotiator
PON Global – London is an executive education course offered by the Program on Negotiation (PON) at Harvard Law School.
Widely recognized as a world leader in the field of negotiation research, the Program on Negotiation is an interdisciplinary, multi-university research centre based at Harvard Law School.
An intensive three-Day Executive Negotiation Training offered by the Program on Negotiation (PON) at Harvard Law School, hosted in London.
Scholars from Harvard, MIT and Tufts develop negotiation principles and skills and share them in innovative courses that help train global leaders.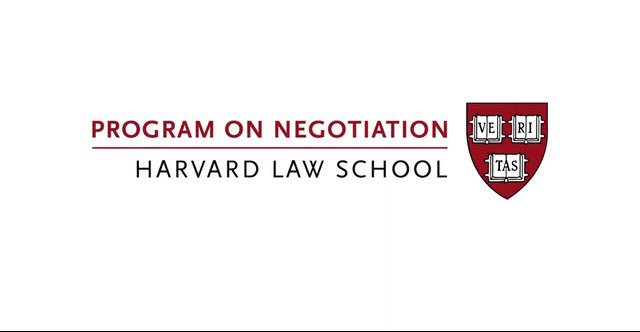 Since 1983, the Program on Negotiation has delivered negotiation training to more than 35,000 global business leaders. It aims to nurture the next generation of negotiation teachers and scholars, helping students become more effective negotiators, and providing a forum for the discussion of ideas.
Supporting the mission to improve the theory and practice of negotiation around the world, the Program on Negotiation at Harvard Law School launched a new and innovative blended learning course, PON Global – which largely mirrors the extremely popular flagship course that the Program on Negotiation has offered in Cambridge, Massachusetts, for more than 30 years.
Ivo is honoured to be working with the PON team to bring this unique course to London.
The course will test your beliefs and assumptions and help you overcome emotional and rational biases, examine complex negotiation scenarios, and discover a range of cooperative and competitive negotiation strategies.
Develop better leadership skills: Great leaders are skilled negotiators. At PON Global, we accelerate your learning process and focus on techniques that work in the corner office and at the bargaining table as well as in your personal life
Get the deals you want whilst building strong relationships: The strategies you acquire in this program will help you finalize important deals, negotiate in uncertain environments, improve your working relationships, claim (and create) more value, and resolve seemingly intractable disputes. You'll work through complex scenarios and learn problem-solving tactics you can apply to future negotiations
Learn from the experts: You will learn from an on-site PON instructor as well as from leading PON faculty in video modules made especially for this course. You will also videoconference with faculty back in Cambridge, Massachusetts, who can answer your questions. PON faculty members have negotiated peace treaties, brokered multi-billion-dollar deals, and hammered out high-stakes agreements around the globe
Learn by practicing: At PON Global, you will engage in negotiation exercises that put your new knowledge to work as you test ground-breaking theories, practice new approaches, and gain insights from other participants. You'll emerge from the program with proven strategies you can immediately apply in the workplace
Give and receive quality feedback: It is rare to receive feedback on how you negotiate. In this course, you will receive the feedback you need to hone your own abilities and learn how to give constructive feedback to others
Ivo has been collaborating with the Program on Negotiation at Harvard Law School to bring the PON Global concept to the UK since 2017.
The previous PON Global – London courses have all been attended by fantastic groups of participants, spanning diverse backgrounds, roles, industries and organizations, from the UK and across the globe.
Without exception, participants have told us they left better equipped, prepared and excited to face future negotiations.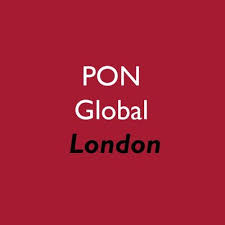 Chief Executive Officers 
Company Presidents and Officers
Board Chairs and Board Members
Executive Directors
Managing Directors
Directors of Operations
Human Resources, Purchasing, Marketing, and Sales Managers
Dates
Please get in touch for future dates
Certification
Participants who attend all sessions and participate in all simulations will receive an official Certificate of Completion from the Program on Negotiation at Harvard Law School.
Venue
County Hall, Westminster Bridge
Belvedere Road
London
SE1 7PB